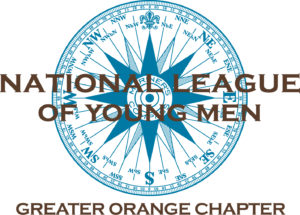 The Greater Orange Chapter of National League of Young Men, Inc. was founded in November 2009.  Our program is open to Mothers and Young Men in the Orange Unified School District.
History of Our Chapter
In November of 2009, the Greater Orange Service League held its first General Mother's Meeting at the Villa Park City Hall. This meeting was the culmination of the hard work of many mothers and sons, brought together by the vision of two sisters, Kerry Polyakov and Kathy Salmond, and their sons. These mothers each had daughters, who had been active members of Assisteens, a community service organization located in the City of Orange, where they were able to serve the needs of the local community, strengthen friendships, and gain leadership skills. In researching and attempting to find a similar organization for their sons and their friends, Kerry and Kathy met Mary Pat Lucas and Diane Edmonston, the founders of the Beach City Service League, an organization created in 2005 on the notion that mothers and their high school aged sons can serve the community side-by-side.
An informational meeting was held in May 2009 to introduce the concept of a service league for high school aged young men to the local Orange, Villa Park, and Anaheim Hills areas. Interest was overwhelming. Clearly, many mothers and their sons recognized the need for a local service organization designed and organized for young men. Several mothers stepped right up to help out and soon thereafter, the Founding Board of the group was formed. After several Board meetings, the Greater Orange Service League, Inc., a Chapter of the Beach City Service League, was created and the rest is history.
The Founding Membership consisted of sixty-three Young Men members, both in the sophomore and freshman classes. The Young Men immediately focused on local philanthropic opportunities and, in their first year, promoted and volunteered at a carnival for Project Hope School, a school that serves homeless children in Orange County. Since that event, the Young Men have chosen to serve many local organizations and developed an annual Beach Clean-Up Day with the Orange-Villa Park Chapter of National Charity League. During the Chapter's second year, the Young Men collectively donated more than 2,000 service hours.
After just three years, Greater Orange's membership reached almost 200 Young Men and Mother Members. The Young Men must attend a minimum of three meetings per year with their grade level. The meetings are used to gather ideas, learn, build friendships, and give back to their community. A four-year plan is in place so that learning opportunities are geared toward relevant topics during the Young Men's four high school years. For example, college preparedness and interview skills are part of the senior year program.
In January 2012, following the Beach City Service League's restructuring and renaming to become the National League of Young Men (NLYM), the Greater Orange Service League elected to change its name to become the Greater Orange Chapter of the National League of Young Men. The goal is to encourage mothers and sons throughout additional communities to start their own chapters and become part of this amazing organization. The National League of Young Men is hoping to expand into other parts of California and the United States to provide even more opportunities for more young men to serve and grow into leaders in their communities. The Greater Orange Chapter of NLYM looks forward to continuing the mission of serving our community for many years to come.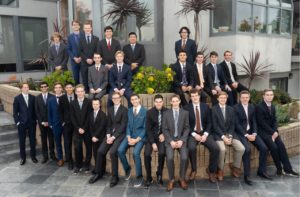 Greater Orange Chapter of National League of Young Men, Inc. (NLYM)
formerly known as Greater Orange Service League (GOSL), a Chapter of the Beach City Service League
P.O. Box 5850, Orange, CA  92863-5850