National League of Young Men, Inc. (NLYM), initially named Beach City Service League, was founded in 2007 in Newport Beach, California by Diane Edmonston and Mary Pat Lucas. Their goal was to provide a unique program of leadership, service, culture and protocol opportunities,  for the young men in their community, while at the same time strengthening the mother-son relationship.
NLYM launched its first year with the Newport Mesa Chapter; grades nine and ten, totaling 43 High School Young Men and 42 Mothers. Within two years the Newport Mesa Chapter grew to four classes including grades nine through twelve and a second chapter was started in Greater Orange.
In 2009 when additional communities began asking about how to start a chapter in their area, the name was changed to National League of Young Men, Inc. and a National Board of Directors was created to facilitate the chapters and pursue expansion.
Please visit the NLYM Chapters tab for an up to date list of our current Chapters.
NLYM is committed to providing a quality program and developing long-term partnerships that will provide benefits to not only the young men but also their surrounding communities. National League of Young Men, Inc. aspires to offer gratifying experiences for their young men and to help them learn that the greatest joy in life truly comes from serving others and discovering the confidence and courage to do so.
---
---
National Board Members and Officers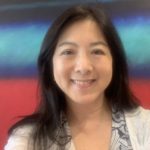 Alice Mo - National President
Alice Mo is a founding member of the La Jolla chapter of NLYM and served as Recording Secretary, President Elect, President and currently as Past President. On the National Board, she served as VP of Expansion in 2017-18 and President Elect in 2018-19. She currently serves as National President.
After working as a partner at Scripps Clinic in pediatrics, Alice retired to take care of her twin sons and focused her philanthropic activities towards children's causes. She served on the board of the New Children's Museum as Governance Chair and continues to serve on its education committee. She also currently serves as Hospital Liaison for the La Jolla chapter of Rady's Children's Hospital Auxiliary and volunteers at Grace Orphanage and Eldercare in Sri Lanka as well as serving on it's supervising board VeAhavta. . Alice is a graduate of Stanford University with an AB in Human Biology. She received her MD from the University of Virginia and completed her pediatric residency and board certification at UCSD. She lives in La Jolla, CA with her husband and their twin college sophomore boys.

Golnoosh Lerner - National VP Training
Golnoosh Lerner is a Founding Life Mother Member of the La Jolla Chapter of NLYM, where she served as Director of Communication, GLAD, and President. Two of her sons have graduated NLYM and are Life Young Man Members of the La Jolla Chapter. She currently serves on the National Board of NLYM as VP of Training.
In addition to NLYM, Golnoosh has served on various philanthropy boards and committees, including the Jewish Women's Foundation and the La Jolla Art and Wine Festival. She has also served extensively in various capacities in her children's school, serving on the school Foundation, helping in fundraising efforts, and supporting the art program. Golnoosh studied Computer Engineering at University of California, San Diego and worked in the telecommunication industry. She enjoys travel, art, and reading.

Shelley Miller - National Co VP Programming
Shelley Miller has been a member of the Tustin Chapter since 2013.  She has served as Recording Secretary, Youth Coordinator Elect, Youth Coordinator, Provisional Trainer, GLAD and President in 2017.  Currently she is starting her second year of the National Board as VP of Programming.
After working as Vice President of Hotel Management for 20 years Shelley left the job to become a stay at home mom.  She has served as a board member for her sons' school's PTO and PTA's, Cub Scout pack leader, Tustin Eastern Little League, Beckman high school baseball booster board member and currently serves as a board member for the Beckman high school lacrosse boosters. Shelley is involved with Operation Warm Wishes and other philanthropic organizations in Orange County. She enjoys working out, travel and spending time with her husband, two sons and her lab Carley.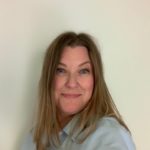 Karen Culver - National Co VP Programming
Karen Culver is a member of the West Bellevue Chapter of NLYM and served as VP Philanthropy,, President Elect, President and currently Past President.  On the National Board of NLYM, she currently co-chairs VP of Programming with Shelley Miller.

Karen is happily married and mother to four children, two of which have participated in NLYM.  She enjoys most sporting events with her family, volunteering within the community and making a positive difference for others.   She enjoys travel, gardening, cooking and reading.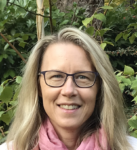 Coventry Boucher - National VP Expansion
Coventry was the founding President of Lake Oswego Chapter in 2015. She has also served as Past President, GLAD and is currently the Provisional Trainer. This is her second year on the National Board and served as Chapter Support for 2018-19. She has two sons who are NLYM members, one in the class of 2019 and one in the class of 2021.
In addition to NLYM, she was has served on the City of Portland Civil Service Board, Youth Villages Auxiliary Board, founding board of Women's Foundation of Oregon, and multiple school advisory boards and committees. She graduated from the University of Puget Sound with a BA in Psychology. She enjoys going on epic adventures with her husband and sons, listening to Great Courses while walking her dog, yoga, cooking and knitting.
Michelle Zenk - National VP Technology
Michelle Zenk is a founding member of the Irvine North Chapter of NLYM. She held the position of Youth Coordinator for two years and Website Administrator for two years. She also has served as the Chapter's PVSA liaison for four years. She has served on the National Board as Recording Secretary and is currently serving as VP Technology.
Before relocating from Texas to California to raise her family, she worked in sales in the hospitality industry in New York, NY and in Sales/Event Planning at the Convention Center in Houston, TX. She is a graduate of the University of Texas at Austin and received her MBA from CSULB. She served on various PTO boards for her children's schools and served on the board for Beckman HS Cheer Boosters and volunteered for Beckman HS Baseball Boosters. She held many board positions for Rancho Irvine Chapter National Charity League including Chapter President. She enjoys traveling and spending time with her family. She currently lives in Irvine with her husband, two kids, two dogs and three cats.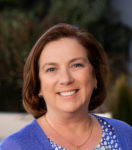 Annette Bradbury - National VP Chapter Support
Annette Bradbury is a Sustainer Member of the La Jolla Chapter of NLYM, where she served as Historian/PR Chair, President-Elect and Corresponding Secretary. Her son graduated from NLYM in 2019 and is a Life Young Man Member of the La Jolla Chapter. She currently serves on the National Board of NLYM as VP of Chapter Support.
Annette is a pharmacist and community volunteer. In addition to NLYM, she currently serves on the board of directors of Voices for Children. She has served in executive capacities on a number of nonprofit boards of directors, including The Bishop's School (president 2017-19), Gillispie School (president 2009-2012) and Las Patronas, a La Jolla-based philanthropic organization (president in 2014-2015). Annette received her bachelor of pharmacy from London University and spent 15 years working as a clinical pharmacist and in drug development in London and San Diego.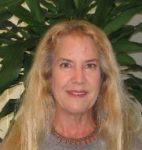 Kristen Armstrong - National Parliamentarian
Kristen Armstrong is a founding member of the La Jolla Chapter of NLYM and joined the founding board to complete the terms of the chapter's Recording Secretary and then the Parliamentarian. Kristen served another year as La Jolla Chapter Parliamentarian before joining the Board of NLYM, Inc. as National Parliamentarian. She also served as 4th VP Culture with the La Jolla Chapter of NLYM. Kristen earned an engineering degree in mathematical sciences from Johns Hopkins University and a J.D. from Stanford Law School.
After practicing in San Diego and overseas for over a decade with several law firms, as well as serving as a board member with both public and non-profit entities, Kristen retired from the practice of law. While raising her two children, she turned to volunteering with the San Diego chapter of National Charity League, the Gillispie School, the Bishop's School in La Jolla, and La Jolla Presbyterian Church.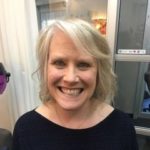 Elizabeth Meckert - National Secretary
Elizabeth has been a member in the Lake Oswego Chapter since 2016.  She has held positions in her chapter as VP Philanthropy, Parliamentarian, GLAD and Recording Secretary. She has two sons in the organization – one graduating now in 2020 and one in the 2023 class. She will serve as the National Secretary beginning in June.
Before relocating from Atlanta with her husband and sons, Elizabeth was active in her sons' school PTA.  Prior to having children she worked for an engineering/tech company in their marketing department combining her interests from her days as an engineering student at Purdue University and a marketing student at DePaul University.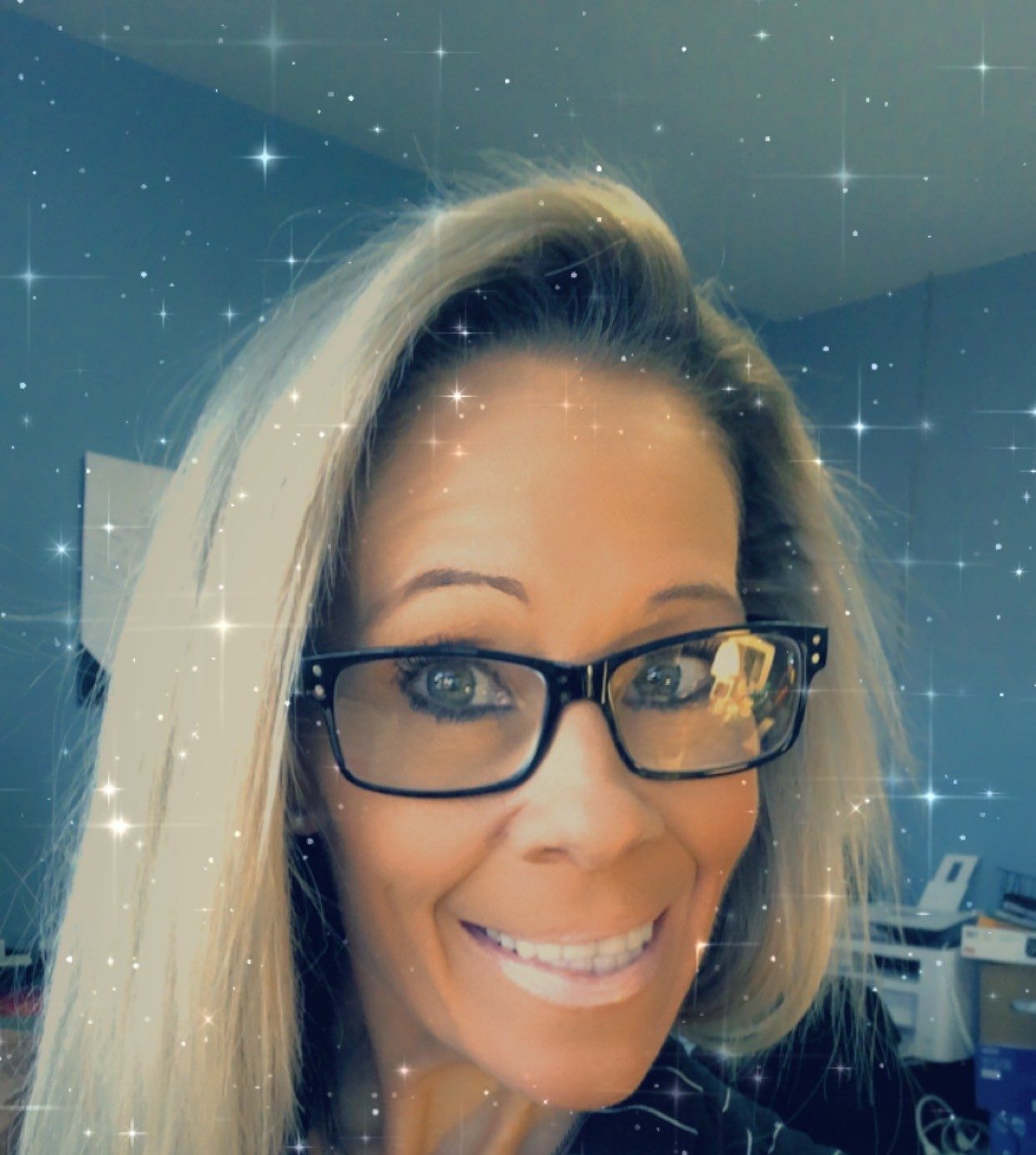 Kim French - National Treasurer
Kimberly French has been a member of the Yorba Linda Chapter of NLYM since 2016. She has served on the Yorba Linda Chapter Board since 2017 as President Elect then as President. She has served on the finance committee, standards committee, parliamentary committee and is the liaison for Ronald McDonald House Orange County. Currently she is finishing her year as the Yorba Linda Chapter's Treasurer.
Kimberly is the CFO for Eplastering, Inc, an OC based stucco contractor that build new tract homes. She has been there since 1999. Over the years, she has served on the PTA at Fairmont Elementary as their Spring Play Coordinator and at YLHS as their Fundraising Representative. She also was a member of National Charity League with her daughter from 2009-2014. While in NCL, she served on the Board as their Web Administrator, Corresponding Secretary and Newsletter Editor. When she is not working or volunteering, she enjoy training for and running marathons with Darin, her husband of 25 years,  spending time with her kids, Thomas (26), Kayley(24) and Mason (18), and with her two Shepard Mix Dogs, Niki & Nala.
Kate Kersten - National VP Membership
I have been a member of the Tustin Chapter since 2016. I have served as Chapter President, Youth Coordinator elect, and Public Relations. I will currently be the Youth Coordinator for the Tustin Chapter and start my first year on the National Board as VP of Membership.
I have three boys and worked in Insurance up until my third son was born. I currently volunteer in a few organizations along with the PTO's at each of my kids schools, the president of Coordinating Council plus on the Tustin Public Schools Foundation where I chair our Dinosaur Dash event. Along with volunteering in the community, I love to run and also travel with my family!