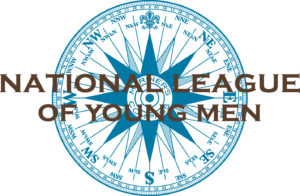 National Board of Directors
2020-2021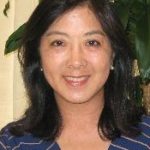 Alice Mo - National President
Alice Mo is a founding member of the La Jolla chapter of NLYM and served as Recording Secretary, President Elect, President and currently as Past President.  On the National Board, she served as VP of Expansion in 2017-18 and President Elect in 2018-19.  She currently serves as National President.
After working as a partner at Scripps Clinic in pediatrics, Alice retired to take care of her twin sons and focused her philanthropic activities towards children's causes.  She served on the board of the New Children's Museum as Governance Chair and continues to serve on its education committee.  She also currently serves as Hospital Liaison for the La Jolla chapter of Rady's Children's Hospital Auxiliary and volunteers at Grace Orphanage and Eldercare in Sri Lanka as well as serving on it's supervising board VeAhavta. . Alice is a graduate of Stanford University with an AB in Human Biology. She received her MD from the University of Virginia and completed her pediatric residency and board certification at UCSD.  She lives in La Jolla, CA with her husband and their twin high school senior boys.

Golnoosh Lerner - National VP Training
Golnoosh Lerner is a Founding Life Mother Member of the La Jolla Chapter of NLYM, where she served as Director of Communication, GLAD, and President. Two of her sons have graduated NLYM and are Life Young Man Members of the La Jolla Chapter. She currently serves on the National Board of NLYM as VP of Training.
In addition to NLYM, Golnoosh has served on various philanthropy boards and committees, including the Jewish Women's Foundation and the La Jolla Art and Wine Festival. She has also served extensively in various capacities in her children's school, serving on the school Foundation, helping in fundraising efforts, and supporting the art program. Golnoosh studied Computer Engineering at University of California, San Diego and worked in the telecommunication industry.  She enjoys travel, art, and reading.

Shelley Miller - National Co VP Programing
Shelley Miller has been a member of the Tustin Chapter since 2013.  She has served as Recording Secretary, Youth Coordinator Elect, Youth Coordinator, Provisional Trainer, GLAD and President in 2017.  Currently she is starting her second year of the National Board as VP of Programming.
After working as Vice President of Hotel Management for 20 years Shelley left the job to become a stay at home mom.  She has served as a board member for her sons' school's PTO and PTA's, Cub Scout pack leader, Tustin Eastern Little League, Beckman high school baseball booster board member and currently serves as a board member for the Beckman high school lacrosse boosters. Shelley is involved with Operation Warm Wishes and other philanthropic organizations in Orange County. She enjoys working out, travel and spending time with her husband, two sons and her lab Carley.
Karen Culver - National Co VP Programming
More info to come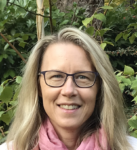 Coventry Boucher - VP Expansion
VP Expansion – Coventry Boucher

Coventry was the founding President of Lake Oswego Chapter in 2015. She has also served as Past President, GLAD and is currently the Provisional Trainer. This is her second year on the National Board and served as Chapter Support for 2018-19. She has two sons who are NLYM members, one in the class of 2019 and one in the class of 2021.
In addition to NLYM, she was has served on the City of Portland Civil Service Board, Youth Villages Auxiliary Board, founding board of Women's Foundation of Oregon, and multiple school advisory boards and committees. She graduated from the University of Puget Sound with a BA in Psychology. She enjoys going on epic adventures with her husband and sons, listening to Great Courses while walking her dog, yoga, cooking and knitting.
Michelle Zenk - National VP Technology
Michelle Zenk is a founding member of the Irvine North Chapter of NLYM.  She held the position of Youth Coordinator for two years and Website Administrator for two years. She also has served as the Chapter's PVSA liaison for four years.  She has served on the National Board as Recording Secretary and is currently serving as VP Technology.
Before relocating from Texas to California to raise her family, she worked in sales in the hospitality industry at the Novatel Hotel in New York, NY and in Sales/Event Planning at the George R. Brown Convention Center in Houston, TX.  She is a graduate of the University of Texas at Austin and received her MBA from CSULB.  She served on various PTO boards for her children's schools and served on the board for Beckman HS Cheer Boosters and volunteered for Beckman HS Baseball Boosters.  She held many board positions for Rancho Irvine Chapter National Charity League including Chapter President.  She enjoys traveling and spending time with her family.  She currently lives in Irvine with her husband, two kids, two dogs and three cats.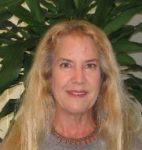 Kristen Armstrong - National Parliamentarian
Kristen Armstrong is a founding member of the La Jolla Chapter of NLYM and joined the founding board to complete the terms of the chapter's Recording Secretary and then the Parliamentarian.  Kristen served another year as La Jolla Chapter Parliamentarian before joining the Board of NLYM, Inc. as National Parliamentarian.  She also served as 4th VP Culture with the La Jolla Chapter of NLYM.  Kristen earned an engineering degree in mathematical sciences from Johns Hopkins University and a J.D. from Stanford Law School.
After practicing in San Diego and overseas for over a decade with several law firms, as well as serving as a board member with both public and non-profit entities, Kristen retired from the practice of law.  While raising her two children, she turned to volunteering with the San Diego chapter of National Charity League, the Gillispie School, the Bishop's School in La Jolla, and La Jolla Presbyterian Church.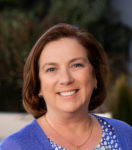 Annette Bradbury - National Chapter Support
Annette Bradbury is a Sustainer Member of the La Jolla Chapter of NLYM, where she served as Historian/PR Chair, President-Elect and Corresponding Secretary. Her son graduated from NLYM in 2019 and is a Life Young Man Member of the La Jolla Chapter. She currently serves on the National Board of NLYM as VP of Chapter Support.
Annette is a pharmacist and community volunteer. In addition to NLYM, she currently serves on the board 

of directors of Voices for Children. She has served in executive capacities on a number of nonprofit boards of directors, including The Bishop's School (president 2017-19), Gillispie School (president 2009-2012) and Las Patronas, a La Jolla-based philanthropic organization (president in 2014-2015). Annette received her bachelor of pharmacy from London University and spent 15 years working as a clinical pharmacist and in drug development in London and San Diego. 
Kim French - National Treasurer
Kate Kersten - National VP Membership
Elizabeth Meckert - National Secretary
Our National Founders
Co-Founder – Mary Pat Lucas
Mary Pat is the Co-Founder of National League of Young Men, Inc. (NLYM). Before her service as National President from 2010 to 2015, Mary Pat led as the first Chapter President of Newport Mesa. NLYM under her leadership, transformed an organization of 80 people into seven chapters with a membership of over 1200;  shifting from a local organization to national.
In addition to her service in NLYM, she is a sustaining member of both the Newport Mesa Chapter of National Charity League, Inc. (NCL) and the Assistance League of Newport Mesa. During her time with NCL, Mary Pat gained a wide range of experience holding the posts of Placement and Nominating Chairman, Special Events Chairman, Ticktocker Vice President, Newport Mesa Chapter President, National Council Representative and Ticktocker Regional Specialist. In Assistance League Juniors Mary Pat served as Parliamentarian, Recording Secretary, Provisional Trainer, 1st Vice President and President (2 terms). Mary Pat has also volunteered in many capacities and held offices on the Boards of her Church and her Children's Elementary and High Schools.
Mary Pat's passion is in philanthropic work. As a teenager she was introduced to the concept of "giving back to the community" and has always made that a part of her life. As a mother her focus shifted to include teaching her children what it means to help others. Through her work with NLYM she is helping to teach an even wider range of today's young men.  Mary Pat believes strongly in the NLYM motto of Empowering Young Men through Leadership, Service, Culture and Protocol.  Mary Pat's educational background earned her a degree in Business Administration from the University of Southern California which led to a career in the Real Estate Asset Management Industry. She lives in Newport Beach, California where she enjoys time with her husband, three children
Co-Founder – Diane Edmonston
Diane Edmondston, co-founder of National League of Young Men, is serving as VP
Chapter Support of its National Board of Directors. Previously, Diane served as National President from 2015-2016, and also served the Newport Mesa chapter as President, President-elect, and V.P. Membershi

Diane's love of volunteerism and leadership is evidenced by her commitment for the past 28 years in the following organizations: The National Charity League, where she served as President, Parliamentarian, Provisional Trainer, Corresponding Secretary, Advisor, and Vice-President Ways and Means.  The Junior League of Orange County, as Director of Public Relations and on committees focused on fundraising and social awareness issues. Newport Harbor High School Educational Foundation, as a co-founder of the Home and Garden tour. Newport Heights Elementary School, a Meet the Masters Art Program Instructor and fundraiser.

Presently, Diane is a part-time Sales Representative for Love Reusable Bags and a member
of the USC Kappa Alpha Theta Corporation Board.
Upon graduating with a BA in Public Relations from the University of Southern California, Diane was employed by the University as a Fundraiser Event Planner and Cochrane Chase Livingston as an Advertising Account Executive.
Diane has been married for 33 years, is the mother of three grown children and loves golf, walking, hanging out with friends and